The foodie revolution is in full swing—but why should grown-ups have all the fun? From cooking shows starring "junior" chefs to kitchen toys, kids are discovering the culinary arts…and having a blast doing it.
Life Lessons
Most of us know that having meals as a family is important—but it's just as important to get kids involved in meal prep. It's an amazing opportunity to bond as a family, and teach your kids about nutrition, math and measuring, food safety, problem solving…all skills they'll use well into adulthood. Plus, kids who start cooking before the age of eight are 50% more likely to make five meals from scratch each week when they grow up,1 and they're much more likely to try new foods and flavors when they help prepare them.
So how is Pampered Chef helping kids develop their culinary chops? By doing what we do best—developing high-quality tools just for them. We invited a bunch of kids into our test kitchen for a day of…well…playing with their food. We found out pretty quickly that their favorite foods are pizza and cookies, so we asked them to make what they like.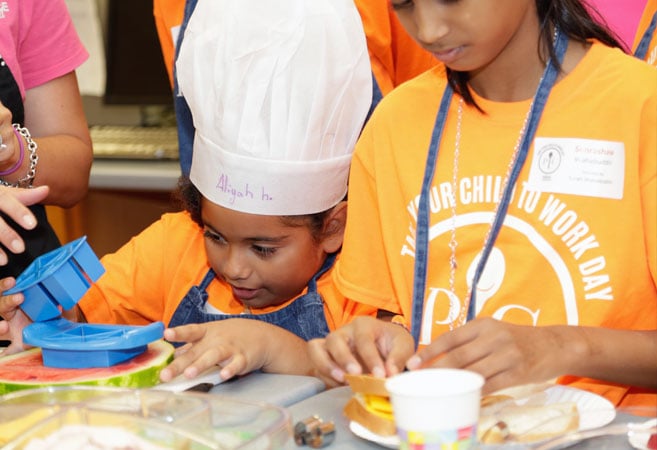 Tool Testers
They tested out lots of kitchen tools—from rolling pins and bowls to pizza stones—to find out what works best and what they really like to use. And we found out some really interesting stuff. For instance, little kids hold mixing bowls with both hands against the bowl (like how you'd hold a warm cup of coffee or tea on a cold day), but bigger kids hold the handle. So when we created our kids' mixing bowl, we designed it with a handle that can be used either way.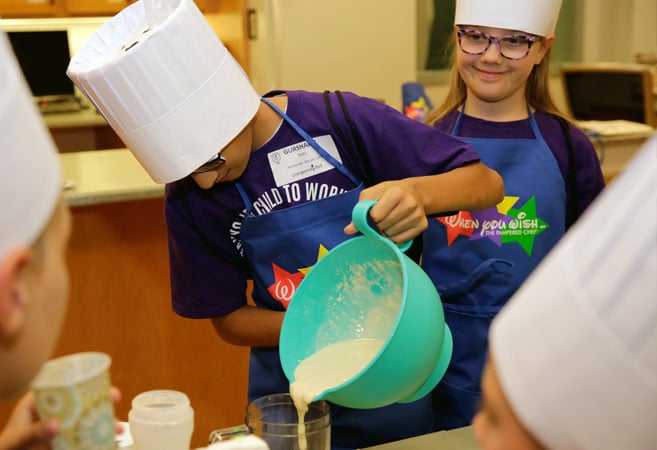 Cookies!
To add a little extra fun to our kids' line, our Emoji Cookie Cutters were created from drawings the kids made when they visited. So they're truly designed by kids, for kids.™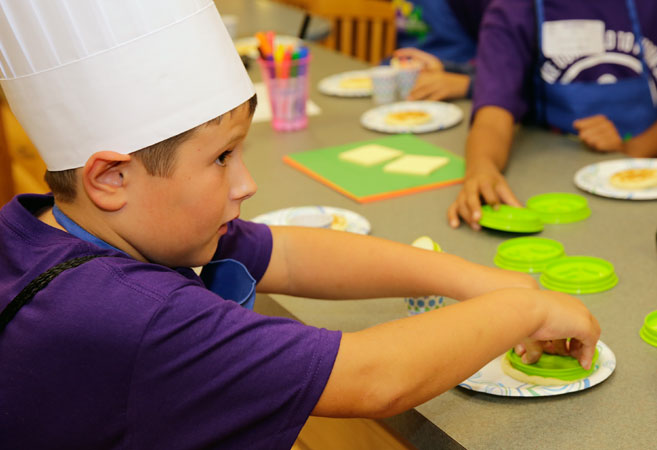 Our kids' line was designed with kids in mind. They told us what they liked, and we created real tools they can use when they're exploring new foods, learning about nutrition, and learning to love real food. These aren't toys—they're the tools kids need.
Ready to get your kids cookin'?
Shop Our Kids' Line  
---
Sources:
1. http://www.theglobeandmail.com/life/food-and-wine/food-trends/why-you-should-cook-with-kids-not-just-for-them/article1764274/