---
One-pot meals are an easy answer to, "What's for dinner tonight?" Use this fun decision chart to find your perfect, 30-minute, one-pot meal.
Read More
Soup is a great option for an easy, quick, one-pot meal. Plus, homemade soup is healthy and affordable. Here are ideas for easy soup recipes for dinner.
Read More
---
The #1 rule of holiday get togethers: never show up empty-handed. Here are eight inexpensive DIY gift ideas for hostesses, neighbors, co-workers, and beyond.
Read More
Halloween isn't just for kids anymore. It's become a fun holiday to flex your creativity and entertain people in your home.
Read More
---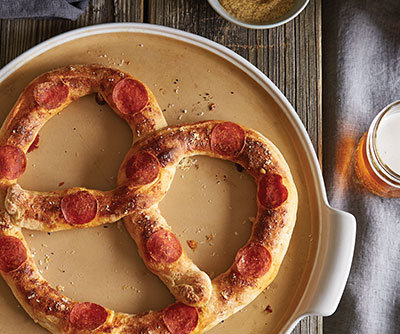 Time for beer from a stein and soft pretzels—Oktoberfest season! Bring all the fall festivity to your home with these easy party tips and tasty recipes.
Read More
A cookie swap gives you a chance to socialize with friends, co-workers, or neighbors before the holidays. Stock up on cookies for holiday events or gifts!
Read More
---
Add something extra special to your dinner table with homemade butter. It's amazing how good fresh butter tastes.
Read More
Your Brownie Pan is for more than brownies and desserts! This versatile piece of bakeware also handles everything from breakfast recipes to main dishes.
Read More
---
---
---
In the fall, there's nothing cozier than baking a bubbling fruit dessert. Try these dessert recipes perfect for fall, including a biscuit-topped cobbler.
Read More
Make-ahead meals are a quick way to dip your toes into the world of menu planning. Here are recipes for breakfast, lunch and dinner.
Read More