Mardi Gras refers to the bright, vibrant celebrations of excess held around the world leading up to Ash Wednesday.
Nowhere has the tradition taken on its own distinctive flair more than in New Orleans, where a gumbo-like blend of French, Spanish, African, and Native American cultures have come together over hundreds of years to create a city-wide cultural phenomenon that's impossible to replicate. However, that doesn't mean you can't bring the spirit of Mardi Gras to your own party!
If you can't make it to the Big Easy for Carnival, here are some easy tips to throw your own Mardi Gras party and drive away those midwinter blues.
Decorate with Masks and Throws
All you need are some cheap masks and plenty of beaded necklaces for decorations. You can find them at any party store, dollar store, or online. Plastic beaded necklaces are common "throws" among other trinkets thrown from parade floats during Mardi Gras.
Drape beads from lamps, tables, and even curtains to create a festive parade atmosphere.
Cover your party tables with purple, gold, and green tablecloths. As Mardi Gras goes, purple represents justice, green stands for faith, and gold represents power.
Hang masks from doorways, walls, and your tablescape.
Activity Idea: Get your guests into the spirit of Mardi Gras with a mask decorating craft or a costume contest.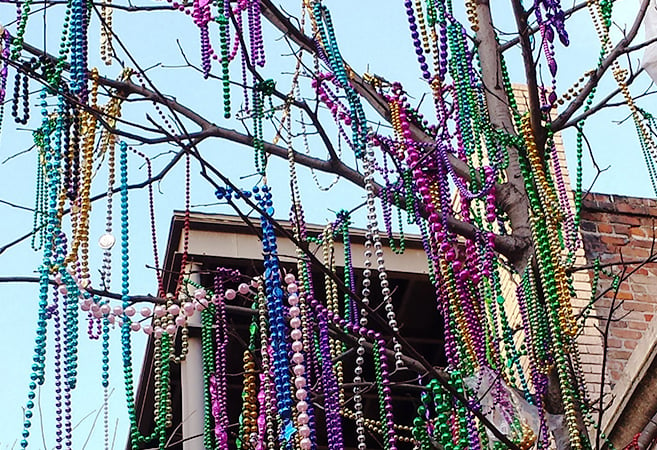 Make a Playlist
Music is at the heart of New Orleans and a vital part of any Mardi Gras party. Here are a few classic, crowd-pleasing tunes for your party playlist that capture Louisiana's rich musical heritage:
Ain't Nothin' but a Party by Dirty Dozen Brass Band
Carnival Time by Al Johnson
Street Parade by Earl King
Goin' Back to New Orleans by Dr. John
Walking to New Orleans by Fats Domino
New Orleans Blues by Jelly Roll Morton
When the Saints Go Marching In by Louis Armstrong
Looking for more? Check out user generated Mardi Gras playlists on your favorite music streaming services!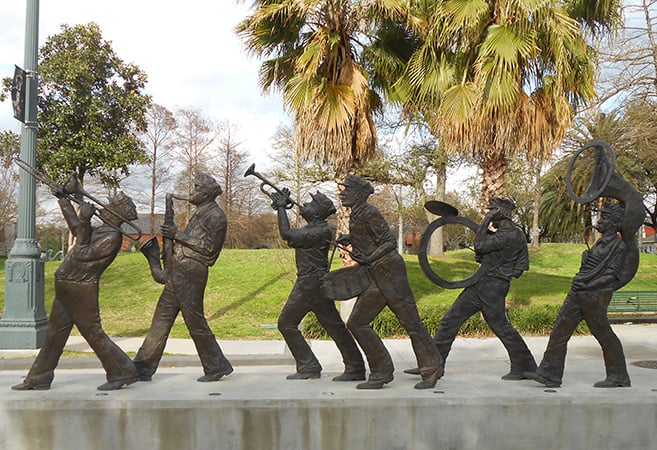 Create Your Menu
Nothing will make your guests feel more transported to Mardi Gras than your menu.
These sweet and spicy crab poppers make a perfect seafood inspired appetizers perfect for your party.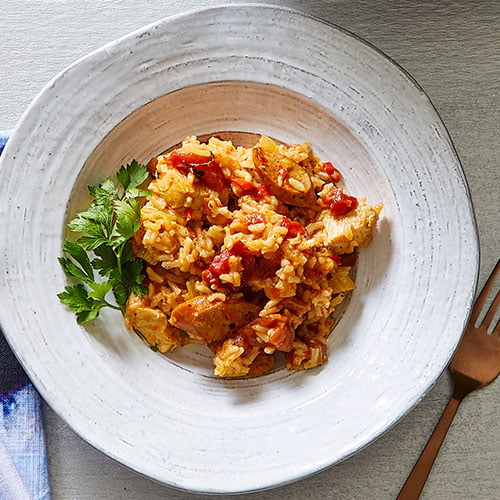 This spicy, one-pot meal brings a little bit of New Orleans into your kitchen, and is perfect for serving a crowd.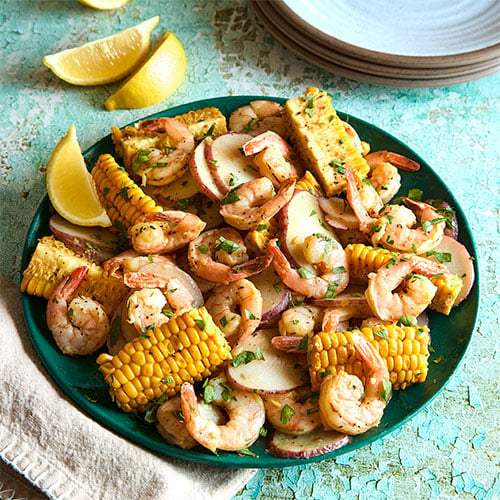 A true shrimp boil might not be in the cards for you, but don't worry—we've made a simpler version.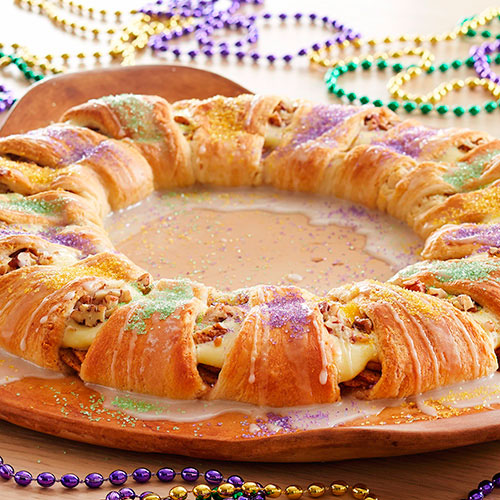 Make the traditional dessert of Mardis Gras! This frosted yeast dough cake is considered a final sweet treat before the start of Lent. This version is easy— just a ring of refrigerated crescent rolls filled with a sweet cream cheese mixture, sliced apples, and pecans. It's a great use for your Large Round Stone!
The tradition with king's cake involves hiding a little token—typically a small baby figurine—inside the cake. The person who gets the piece with the baby is said to have good luck!
Tell us about your Fat Tuesday or Mardi Gras traditions in the comments below.