In a perfect world, you'd have plenty of time to dedicate to cooking, you would only ever have to cook for fun and everything would be healthy – particularly brownies – and there would never be a limit on how many cats you can have in an apartment.
OK, maybe that last part's just my perfect world
Unfortunately, in the real world, meal making takes time and effort, and the line between "Cat lover" and "hoarder " hovers far too low. At least we can all rejoice about these three 20-minute recipes, which are the perfect solution for even the busiest schedules:
1. Breakfast: Morning Bites
In addition to being super tasty, these little breakfast bites are unbelievably simple to make. Cut disks out of packaged pie crusts and press them into mini-muffin tins. Bake your crusts for about eight minutes at 400 degrees, and while they're baking, create your filling. This can be virtually anything: You can go savory with sausage and egg, or sweet with cream cheese and preserves. Whether you go with old favorites or experiment with something new, make sure you include some kind of moist ingredient that will bind the mixture together. Then spoon it into your crusts, and bake the bites for another five minutes or so.
Looking for a place to start? Check out our Bacon-Cheddar Bites. On their own, the words "bacon" and "cheddar" get most people's mouths watering: Together, this combo is a Pavlovian masterpiece. Honestly, the hardest part of this recipe is finding the strength to let them cool before you dig in.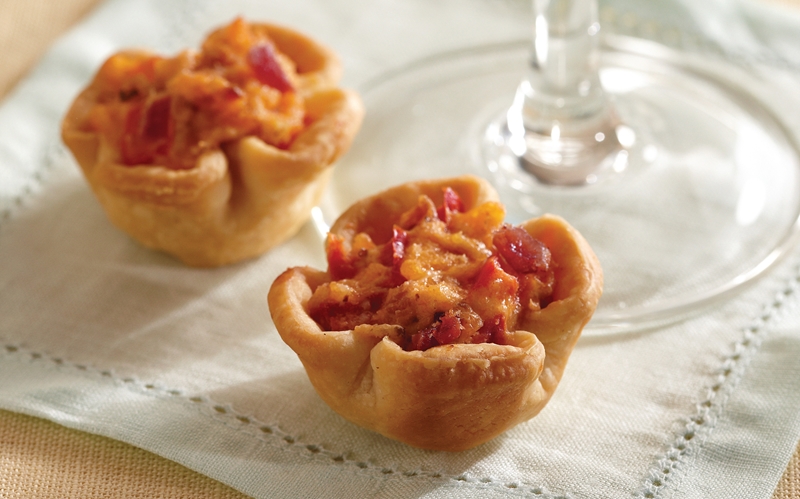 2. Lunch: Lettuce Wraps
When you're busy, lunch needs to be quick. The beauty of lettuce wraps: In addition to being fast and easy overall, plenty of the prep process can be done ahead of time. Your actual time commitment once lunch rolls around is practically nothing. It's blissfully simple – first, figure out what you'd like to use for your filling. Chicken and tuna salad both make excellent choices, as does basically anything that would be at home in a sandwich. If you're looking to try something new, check out our dilly salmon lettuce wrap recipe. Once you have your filling decided, either make the wraps right away by spooning them into romaine leaves, or pack the filling into a container to take with you on the go. Bring your leaves along, and construct your wraps whenever you're ready.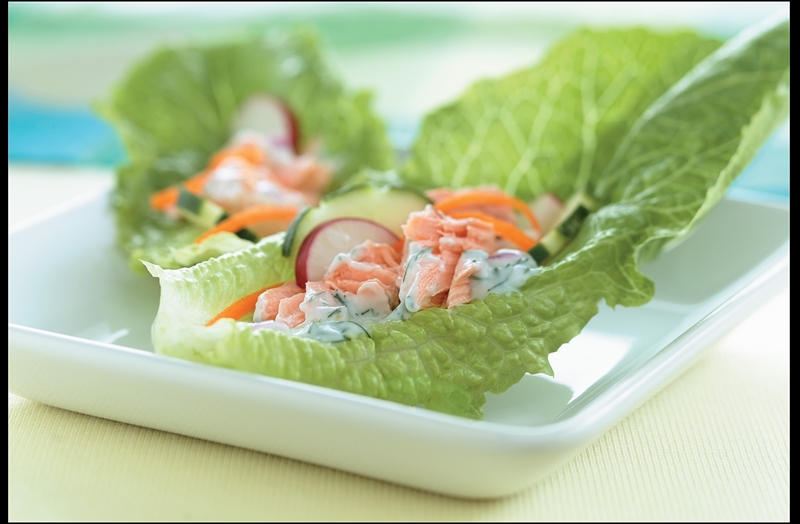 3. Dinner: Chicken and Pasta
It's simple, it's classic, and you really just can't go wrong with combining chicken and pasta. The steps are always simple – boil your pasta, cook your chicken, make a sauce. You can apply this to all sorts of styles and recipes, and you can suit nearly anyone's taste. For example, you can make chicken mac and cheese by cooking your macaroni, grilling some chicken, and combining cheese, flour and butter in a sauce pan over low heat. Everything needs minimal supervision and stirring, so you can let it all cook on the stove at once. The same principle applies to penne with wine sauce, or even spaghetti with jarred pasta sauce (we're not here to judge your shortcuts). The best thing is, these recipes will look so elegant you'll hardly believe you made them so quickly.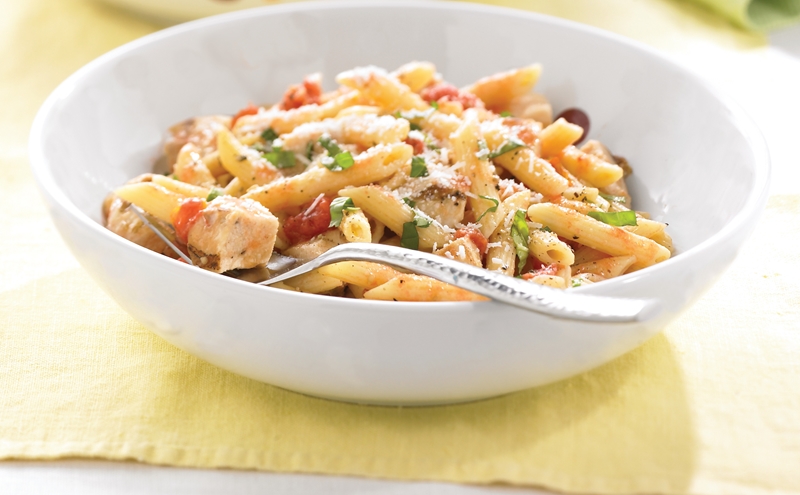 Fast Tips for Fast Cooking
Prepare ahead of time whenever possible. If you can chop something up during a free couple of minutes in the afternoon, get to chopping and then stick it in the fridge.
Cook bigger meals than you need, and save the leftovers.
Read the whole recipe before you get started. There's nothing worse than getting halfway through a recipe only to realize three things should have been happening simultaneously the whole time.
Take shortcuts. That jarred pasta sauce I mentioned earlier? No one is going to notice (or care) that you did not stew the tomatoes yourself. There's a time and a place for intensive cooking, but it doesn't have to be every meal. Give yourself an edge whenever possible.
Don't put off doing your dishes. I know, it's the worst chore ever, but if you have to wash your pan right before you use it, you're adding at least five minutes to your prep time. Try to do dishes before bed or in the morning – don't put them off until you literally cannot avoid them.