Knowing how to properly make pie crusts is essential if you want to produce a tasty dessert that's not soggy or too crumbly. Perfecting this skill can take a little time, but if you know certain tips, you'll learn a lot faster – which means you can start showing up at family gatherings with pies that will impress all of your relatives. Here are a few things you need to know that will make preparing pie crusts a lot easier:
Traditional Pie Crust
Many pies are prepared using a traditional crust, so knowing how to create a homemade version will give your desserts an extra dose of delicious. Preparing dough for a homemade pie crust can be difficult, though. If it gets too warm, the butter may melt, but if it's too cold, then it can be hard to roll out. Instead of struggling with your pastry, remember to do these three things:
1. Keep the butter cold
Cold butter = flaky crust! Keep the butter refrigerated or even frozen until you're ready to put it in your pastry. If you can see little chunks of butter in your dough, you're on the right track! Those pieces leave behind little air pockets in your pastry after the butter melts in the oven, producing that perfectly flaky pie crust worthy of a Martha Stewart magazine cover.
2. Let the dough chill
Going along with the last point, chilling your dough for at least an hour will help the butter remain firm. As you're making the dough, the butter will start to warm to room temperature, which will make it soft. Avoid this problem by keep the dough cool throughout the process. This even means that if it starts to become too sticky as you're rolling it out, you should put it back in the fridge.
3. Leave the oven shut
It's tempting to open the oven to check on your dish. However, every time the door opens, you're not only releasing savory smells, but also a lot of heat. This will make your pie take longer to cook and can even affect the flakiness and shape of your finished pie – be strong and resist the urge to peek!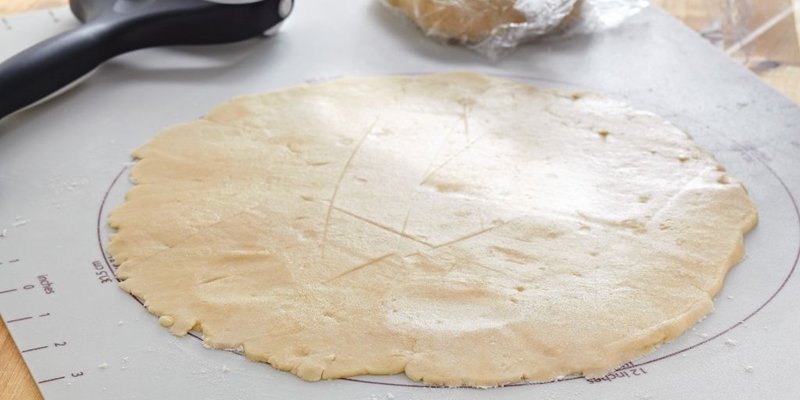 Cinnamon-Roll Pie Crust
Making a pie crust from scratch can give you a sense of accomplishment, but let's be honest it's a lot of work. Sometimes all you want is a recipe that's quick but still looks homemade. Hence: the cinnamon-roll pie crust. The simplicity of this recipe will have you whipping a pie together every time you have company over and kids will love it, too! They won't be able to get enough of this crust, and it's so basic you only need five ingredients to make it:
1/2 cup of brown sugar
4 tablespoons of unsalted butter
2 teaspoons of ground cinnamon
1/2 teaspoon of vanilla extract
1 ready-made pie crust (or a homemade version)
Directions
Step 1: Roll out the dough you bought from the store (or made yourself) on a slightly floured surface. It should be a nice circular shape already so you don't have to do too much work (yay!).
Step 2: Next, melt the butter and mix it with the sugar, cinnamon and vanilla – feel free to do a taste test of this sugary concoction to make sure it's up to snuff, then proceed.
Step 3: Spread the cinnamon mix evenly over the dough using a basting brush or spoon.
Step 4: When the mixture has been distributed, roll the dough into a tight spiral like you're making pinwheel cookies (another delicious dessert to consider making in the future).
Step 5: Cut the log into 1/2-inch rounds, and then use your rolling pin to flatten them a little.
Step 6: Retrieve your pie plate, and start layering the cinnamon-roll pieces into the pan, allowing them to overlap a little. Gently press down on the areas where the dough overlaps to seal the rounds together.
Step 7: Do this until the entire pie plate is covered, and then use a fork to crimp the edge of the crust. Voila! You should have a beautiful cinnamon-roll pie crust. Take a moment to admire your handiwork.
Step 8: Place the finished crust in the fridge to chill before adding the filling and baking it.
Cinnamon-Roll Crust Tips
Here are a few ideas that will make preparing this crust effortless:
1. Choose your base
You can definitely utilize the tips mentioned for the traditional pie crust, but if you want a really easy version, simply buy a pie crust from the store. It won't be fully homemade, but since you're taking extra steps for the cinnamon-roll effect, you deserve a shortcut.
2. Use helpful tools
When you're making your cinnamon-roll pie crust, you can use a good rolling pin (this tool will be useful for any pie crust) to flatten the dough. After the pastry has been laid out, you have to spread a cinnamon mixture over the top. Use a brush to ensure the mix is evenly distributed across the dough.
Embellishment tools, like a pastry cutter and cookie cutters, are also fun and useful when making pies because they can help you add interesting designs to the top of the crust.
3. Add a Complementary Filling
Now you're probably wondering what kind of filling goes with this type of crust: several, actually. You want to think of flavors that pair well with cinnamon. For example, apple is always a good option, as is pumpkin, so pour these fillings onto your crust for a fun twist on holiday favorites.
No matter which filling you choose, when you slice into your pie, the cinnamon swirls decorating the crust will make everyone think you spent hours preparing this fantastic dessert. You can enjoy the praise, all the while knowing it only took you about 15 minutes to throw together. You rock!
Cookie Crust
Not a cinnamon-roll fan? No judgment: You can have just as much fun with your pie crusts by using cookies to make them. This type of crust can usually be made with about three ingredients, and it's not nearly as delicate as regular dough.
1 1/4 cups of cookie crumbs
3 tablespoons of sugar
5 tablespoons of unsalted butter, melted
Directions
Mix all of the ingredients together in a bowl until the crumbs are moist, and then pack them firmly into a pie plate … Yep, that's it!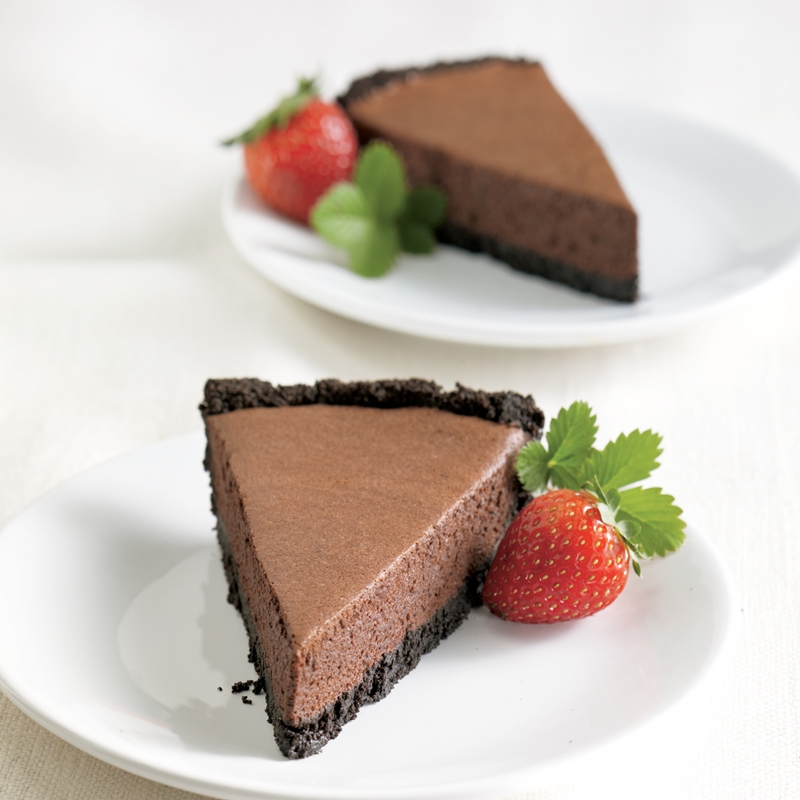 Cookie Crust Tips
Here are a few tips to follow for a flawless cookie crust:
1. Choose your cookie crumbs
The ingredient "cookie crumbs" may seem vague, but it's because you can fill it in with just about anything. For example, you can choose to use graham crackers, vanilla wafers, gingersnaps, you name it!
2. Use a food processor
You need your graham crackers, cookies or vanilla wafers to be seriously crushed up, and trying to do this by hand just won't produce the same results. Using a food processor to break up your cookies will go a lot faster – mixing ingredients together will only take a few minutes. You want the ingredients to look like a bowl of crumbs, so don't hold back when using this tool.
3. Pack it tight
Push the cracker, sugar and butter mixture firmly into your pie pan. The crust needs to be tightly packed down so it stays together. If your crumbs are too loose, the crust will fall apart when you slice into your pie. When you've got your crust tightly packed, add your favorite filling. A few pies that work well with a cookie crust include key lime, banana cream and chocolate pudding.
Keep these tips in mind the next time you make a pie crust and you're sure to have tasty results.