While many types of clay cookware are heavy or require seasoning before use, Rockcrok®, exclusive to Pampered Chef, is made from a super-durable, surprisingly light material. It lets you cook or bake anywhere—stovetop, oven, broiler, microwave, and grill. Here are some more cool things about the benefits of clay cookware and the Rockcrok® cookware collection.
Meet the Rockcrok®
It's called a Rockcrok® because it's created from strong clay that's heat-resistant to 752°F. It shares much of the durability of cast iron, but is lightweight, more versatile, and easy to use. The Rockcrok® collection includes these distinctive pieces:
Dutch Oven XL. The 8-qt., 11″ diameter vessel is extra-large for family-style and batch cooking. If you're someone who loves planning make-ahead meals and freezing them for later, this largest member of the collection is for you.
Grill Stone. Its 15″ diameter, flat cooking surface is ideal for grilled flatbreads, veggies, nachos, and more. It includes six recipe cards that'll give you even more cooking inspiration.
Dutch Oven. This 4-qt., 9″ diameter pot is perfect for family-sized stews, braised meats, and pasta. It includes ten recipe cards.
Everyday Pan. The 2.5-qt., 9″ diameter, one-pan dinner-maker is a kitchen staple. It makes tender chicken breasts, tenderloins, or even ribs in the oven or microwave. It comes with ten recipe cards.
Casserole. With a 2-qt. capacity and 7½" diameter, this pot makes smaller main dishes and excels at dips, appetizers, and desserts. Seven recipe cards are included.
Slow Cooker Stand. Turns your Rockcrock® Dutch Oven or Everyday Pan into a slow cooker. Transfer food from oven or stovetop to the stand without changing pots or pans. Cook food slowly so it's ready when you are, or keep dishes warm while entertaining. Comes with five recipes.
4-Quart Slow Cooker Set. Includes Rockcrok® Dutch Oven and Slow Cooker Stand.
2.5-Quart Slow Cooker Set. Includes Rockcrok® Everyday Pan and Slow Cooker Stand.
Small Grill Stone. Its 9″ x 9″ (12″ with handles) size is perfect for burger toppings, side dishes, and meals for one or two. Use it on the stovetop, oven, microwave, broiler, or with our Indoor Outdoor Portable Grill.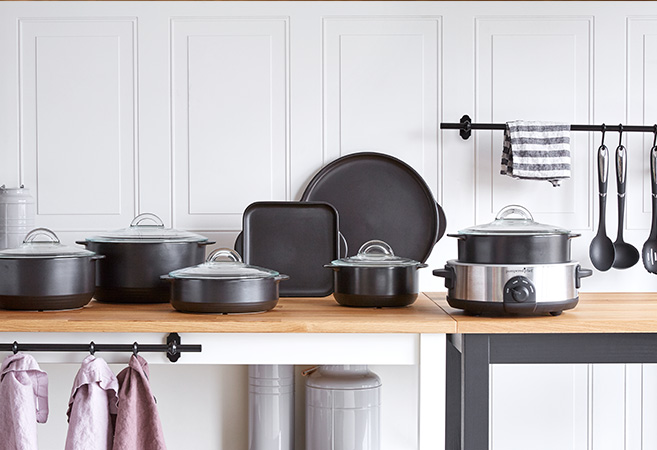 How to Cook with a Rockcrok®
Rockcroks can be used for searing, braising, simmering, slow cooking, frying, boiling, baking, broiling, microwaving, and grilling.
When you're cooking on the stovetop, it's critical that the surface of the pan has some type of moisture at all times. You can use stock, oil, or butter. This will prevent the pan from pitting.
Once the cookware is heated, the heat will continue to build. You may need to turn down the heat in some cases, and continue to move food around to make sure there are no dry open spaces. The more you use your Rockcrok®, the more comfortable you'll get.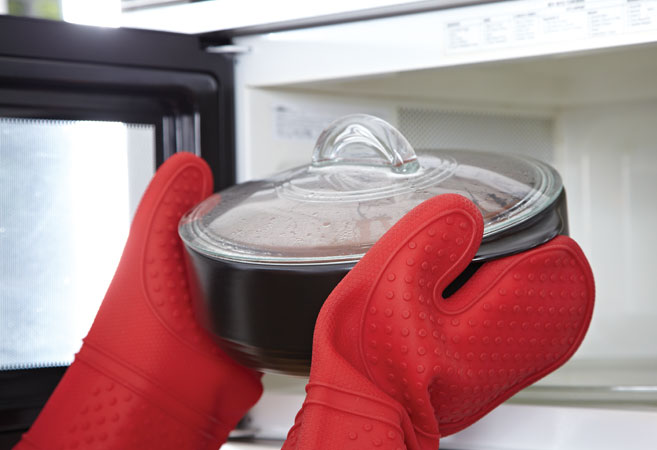 Glazed vs. Unglazed Clay
Clay cookware falls into two categories: glazed and unglazed. The glazed variety provides easy cleaning; however, unglazed pots soak up more liquid and produce more steam, thus tenderizing meats and assisting in overall browning.
Other clay pots in the market (glazed or unglazed) have microcracks that can let liquids and oils seep through if not preseasoned before their first use. No seasoning needed with Rockcroks!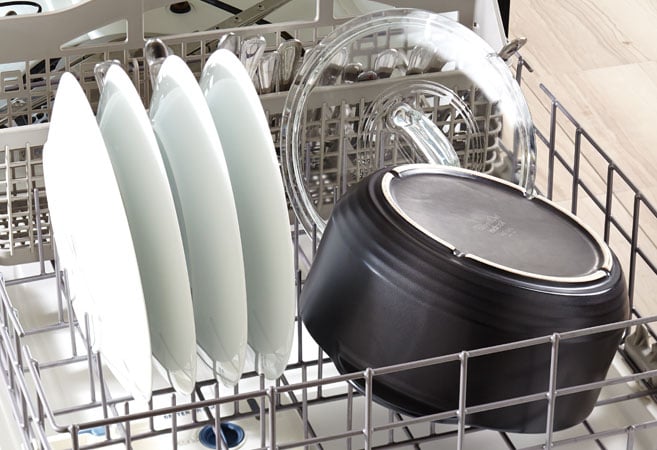 The Secret of the Rockcrok's Black Glaze
The black glaze on a Rockcrok® allows it to go directly on heat sources like the stovetop or the grill and endure temperature fluctuations in the microwave. And, it won't show staining from higher heat sources like the grill. The specially formulated Rockcrok® glaze is made up of both small and large particles of clay, which allows the clay to expand and contract.
The foot ring on the Rockcrok® is not glazed due to the manufacturing process, but that doesn't affect the cooking—it's safe on all cooking surfaces. Yes, you can use the Rockcrok® on flat-top stoves, but don't slide it around—it can scratch your stove.
Quick Care Tip: Metal utensils are safe to use in Rockcroks, but they can mar the surface. Just use a non-bleach, all-purpose liquid or powdered cleanser that is safe for cookware to remove any marring.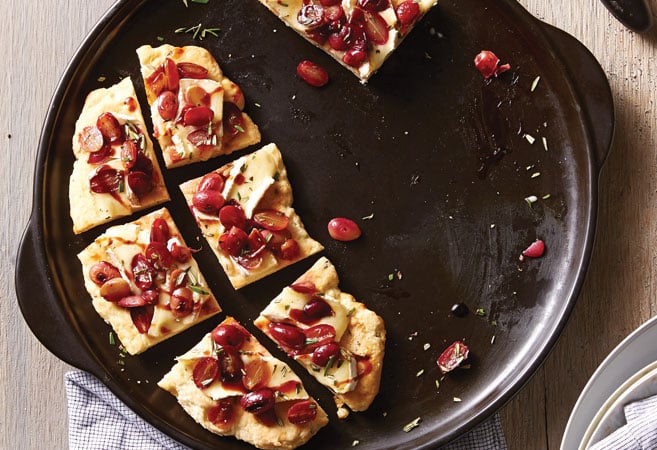 One-Pot Wonders
Because food is cooked at high temperatures and with steam, some types of dishes are particularly well-suited to clay cookware cooking. Rockcroks are perfect for weeknight one-pot meals. You cut down on prep time, cooking time, and cleanup by doing everything (taking it from the oven to broiler or stovetop to microwave) in one vessel. Here's just the start of what you can make:
Whole chickens with vegetables
Meatloaf
Baked ziti or lasagna
Soups and stews
Casseroles
Baked potatoes
Vegetable ragouts and ratatouille
Cakes
Fruit cobblers
Bread
And, don't worry if your company is running late. The clay material keeps food hot 2½ times longer than standard cookware.