If reaching for the nearest knife in your block to tackle a cutting job is your idea of knife skills, it's time for a little re-education! Matching the right blade to the task will help speed up prep time and produce the best results. Ready to sharpen up your knife know-how?
Here's how to use four common pieces of cutlery:
The Chef's Knife
Let's be honest – using a large knife in the kitchen is fun and makes you feel kind of fancy. Lucky for you, we know just the knife you need that's big, yet useful: the chef's knife.
What it is: This tool tends to be about 7 to 10 inches long and about 1.5 inches wide. For people with smaller hands, stick with a shorter length. You'll have more control, and it'll fit better in your palm.
What it's used for: This knife is extremely versatile. For example, you can use it to cut carrots, onion, fish and meat, just to name a few. You can also use this knife for a variety of cuts, such as chopping, dicing and julienne.
The Serrated Knife
Smooth blades are useful and they look sleek, but sometimes a serrated blade is a better option.
What it is: Various knives come with serrated blades, but you should at least have a serrated utility knife in your kitchen. This tool is about 4 to 7 inches long, which makes handling the knife easy.
What it's used for: The rough edge grips fruit or vegetable skin easily and provides stability when cutting. A few examples of what this knife should be used to cut include tomatoes, peppers, oranges and flaky pastries. You'll mostly use this blade for slicing because the serrated edge of the knife means you have to use a back-and-forth motion when cutting.
The Paring Knife
What it is: This style of knife tends to range in length from 2 to 4 inches and tapers to a point at the end – the small size makes it feel like it's an extension of your arm, so it's relatively easy to handle.
What it's used for: You can use this tool for a variety of small tasks, but it's most commonly used to peel and slice soft fruits and vegetables (such as mushrooms and strawberries) and for deveining seafood. The sharp blade can quickly remove skins without squishing the fruit, and its size will allow you more control with those delicate jobs.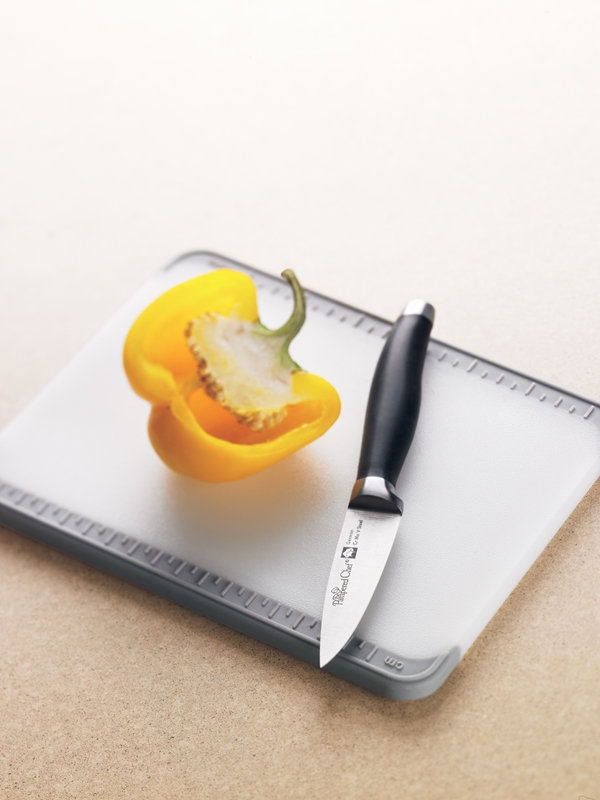 The Bread Knife
Homemade bread is amazing – the crisp crust and soft center are enough to bring your kids running to the kitchen as soon as the bread comes out of the oven. However, a good loaf can be ruined in seconds if you don't use the proper knife.
What it is: Trying to cut your slices using a normal blade will put too much pressure on the bread and result in a flattened loaf, or you'll end up shredding the delicate insides. For fluffy, even slices, use a bread knife. A bread knife is about the same length as a chef's knife, but the tool has a serrated edge.
What it's used for: Along with bread, this knife can be used to prepare other foods that have a firm skin and soft inside. For example, melons and soft desserts like meringue work well with this blade.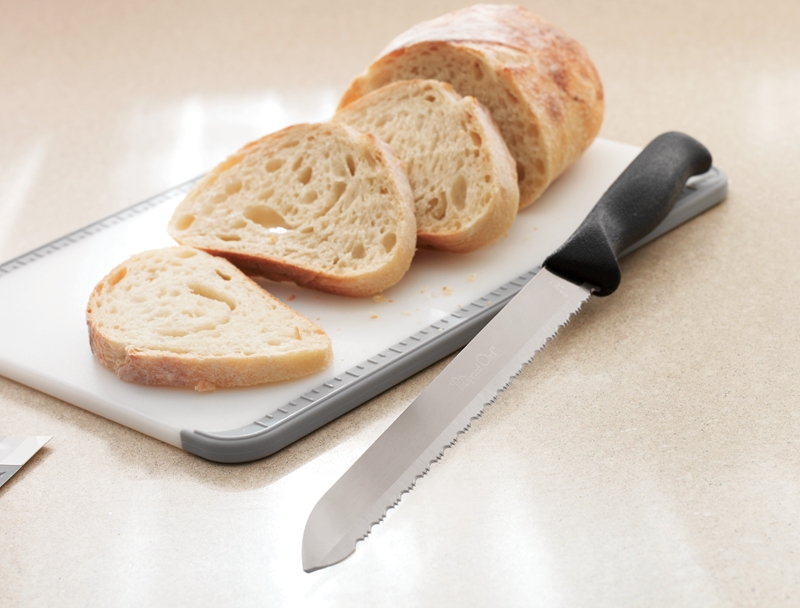 How To Choose the Best Knife
Choosing knives for your collection should be done with care. You'll be using these tools for a long time, so here are a few things you should look for when picking the best cutlery:
Full tang: Choose a full-tang knife, in which the metal runs from the tip of the knife through the covered handle. The construction provides extra stability.
Blade construction: Knife blades can be forged or stamped. A forged blade's metal was hammered into the shape of a knife before being heated and cooled for hardness. These blades tend to be less flexible and are less likely to bend after years of use.
Stamped blades, on the other hand, is stamped or cut from a flat sheet of metal. This tool is usually lighter and a little cheaper than the forged blade.
Handle: If you can, hold the knife you're interested in before buying it. This way, you can determine if the handle fits well in your palm and feels well-balanced.