Dads can be tough to buy for. They aren't always outspoken about what they want. They don't usually make wish lists or Pinterest® boards. And, worse yet, they tend to buy themselves those special items they've been eyeing. If your guy loves to cook (and especially grill out), then we've got you covered. Here are the top six products Dad probably doesn't realize he needs and he won't want to live without!
1. Burger Press
Dad's burger recipe might be legendary in the family, and now he can get the consistency, size, and perfection he craves. This nifty three-piece tool can make up to half-pound burger patties or (thanks to the pop-in insert) 3 oz. sliders. The dual-sided press creates the essential dimple in each patty that keeps them from getting too round while cooking. Dad will love that! And, the flexible back of the press makes it easy to pop each patty onto the baking sheet, skillet, or grill.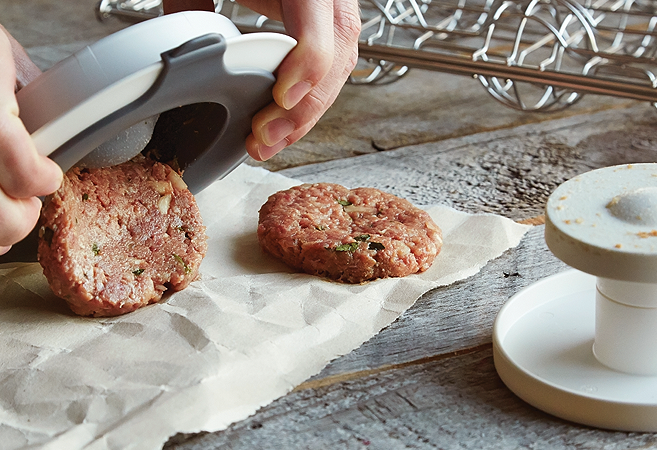 2. Rockcrok® Grill Stone
This durable clay stone turns the grill into an ideal cooking surface for almost anything your dad would rather cook outdoors—from pizza to veggies to nachos. If your dad has every other grill tool, give him something that's truly unique.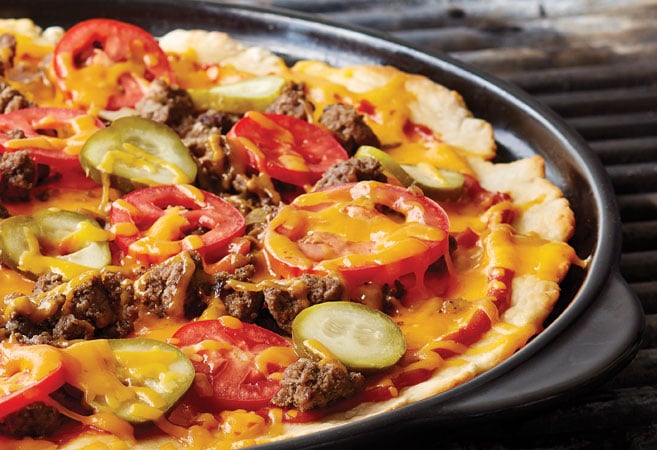 3. BBQ Tongs
Even if Dad already has tongs for his grill, this product gives him a luxury upgrade. At 16½", they put extra distance between the grill master's hands and the hot grate. They have a wide grasp that easily manages grilled foods of all shapes and sizes. They also have a unique locking mechanism and hanging ring for easy storage.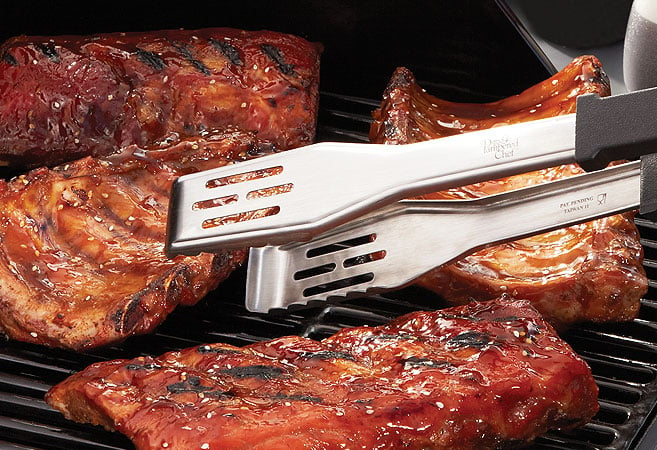 4. Meatball & Slider Grill Basket
For the dad who wants to grill everything, a Meatball & Slider Grill Basket adds smoky, fiery flavor to homemade meatballs. Meanwhile, excess fat just drips away. Unlike other meatball baskets on the market, this one is multi-functional. Not only can it make 12 meatballs, but it can also handle up to six 2-3 oz. burger sliders with one secure flip.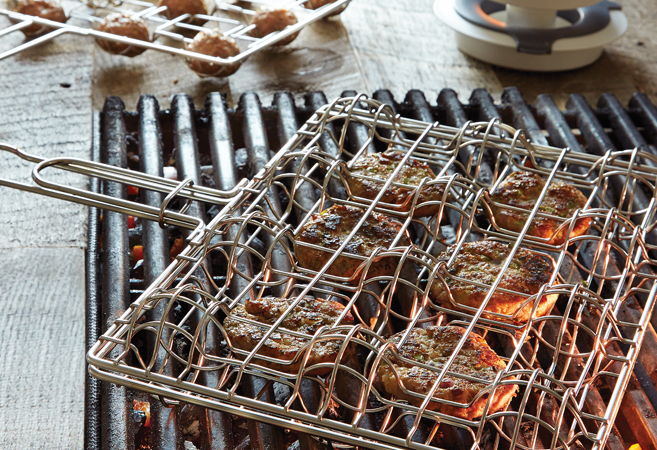 5. BBQ Turner
This tool doesn't just flip burgers. It has a serrated edge that cuts into grilled meat. It has a piercing corner to help you see when your food's fully cooked. It even has a built-in bottle opener to keep your grill master refreshed. Dad will love this all-in-one, Swiss Army burger flipper.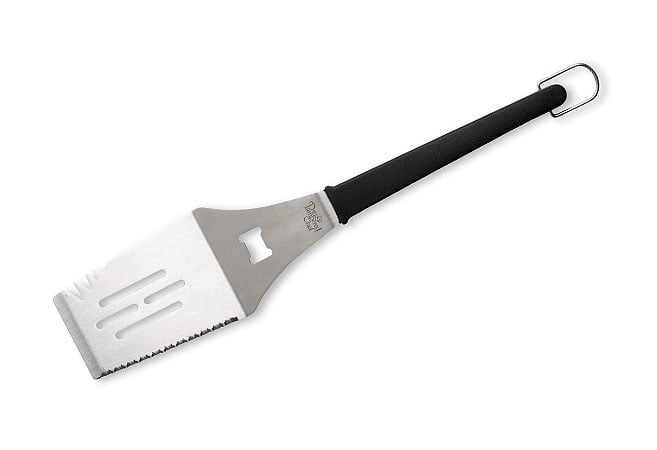 6. Infusion Water Bottle
While it isn't strictly a kitchen tool, a water bottle makes an excellent dad-centric gift that will keep him cool all summer. If Dad is into the health scene, this water bottle is perfect for mixing up a protein shake before hitting the gym. Its clever design lets Dad chug his water on the hiking trails, and measurement marks on the side let him track his water intake while practicing his golf swing at the driving range.